Is your kitchen in need of a serious makeover? Does it feel like it's from another era and doesn't fit in with the rest of the house? Kitchens tend to show wear and tear sooner than other rooms in the house, thanks to how often they are used. Not only do homeowners tend to spend a lot of time on meal preparation in the kitchen, but it tends to be a gathering place for the family and when hosting guests.
If you want to make updates but don't know where to start, here are some of the ways you can add sophistication, elegance, and style to your kitchen.
A Backsplash Adds Drama And Interest to The Space
One of the simplest ways to add instant style and elegance to your kitchen is to install a backsplash. This helps to complete the room, pull a color palette together and provide a nod to current trends. You can find a variety of tiles, stone and glass that work as the ideal backsplash whether you want something simple and neutral or you want to make a bold statement.
Install an Oversized Custom Island
Islands can serve several essential purposes in the kitchen including giving you more space to prepare food, added storage, an extra sink (if applicable), and even extra seating. They can transform a basic-looking kitchen into something eye-catching and beautiful.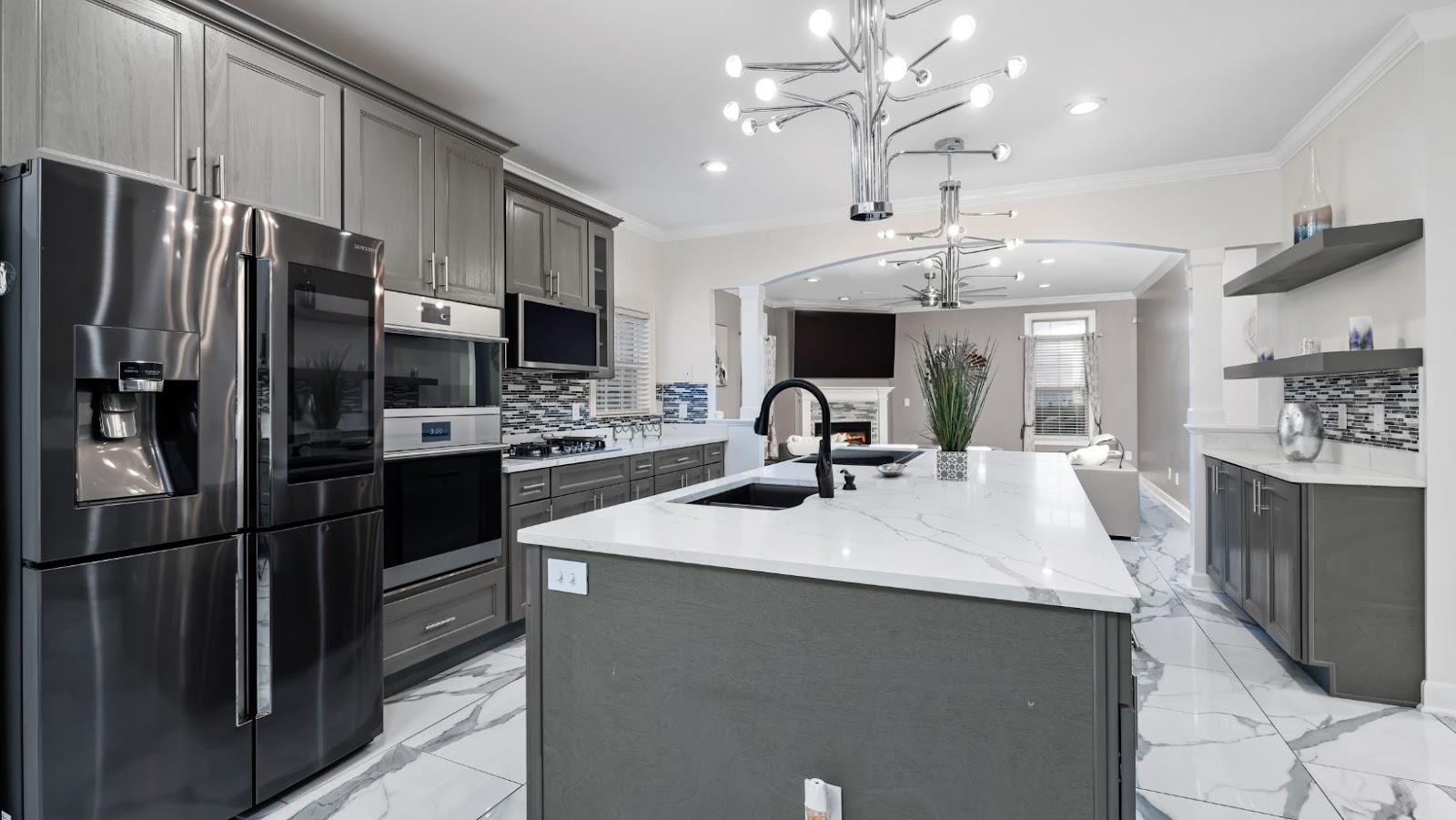 But if it's sophistication and elegance you're after, it's wise to opt for a custom-built island. Topping it off with stone products cut to sizes such as quartz, marble or granite will elevate the space even if the rest of the countertops aren't the same material.
Before you make any decisions on the size, style and configuration of your island, it's worth looking at examples online, in showrooms, in home décor magazines and even in friends' and family's houses. It's not about copying someone else's design; it is about inspiring your vision.
Swap Out Dated Light Fixtures For Modern Ones
Lighting is extremely important in your kitchen as you need to be able to see what you're doing. But lighting also works as décor so you don't want to purchase standard basic fixtures. Look for modern light fixtures that have unique features. Try to avoid picking multiples of the same fixture, and instead mix and match within the same color palette, material and style. This provides a more elevated and sophisticated vibe.
Décor Finishes Off The Space Beautifully
Before declaring your makeover project complete, be sure to finish things off with décor. Décor gives you a chance to infuse a bit of your personality into the kitchen and ensure your vision is cohesive.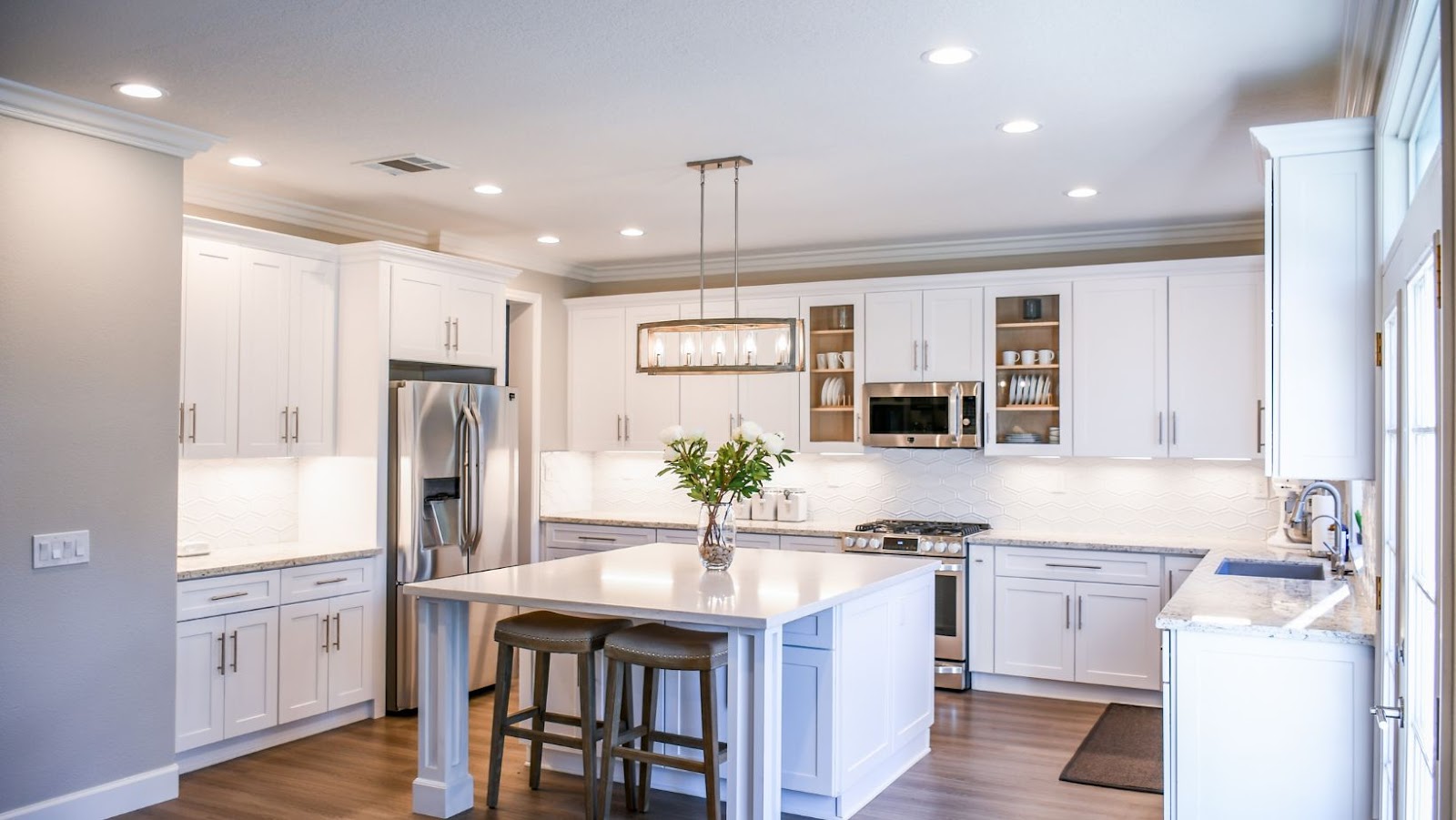 If you're struggling to pick the perfect décor, use the rest of the home for ideas so you have a sense of flow from one room to the other.
Using all of these tips and taking the time to plan the makeover project will ensure that you're able to design a kitchen straight out of a home design magazine.