Bitpanda, one of Europe's most popular digital asset trading platforms, recently announced the closing of a $170 million Series C funding round, led by Valar Ventures.
This marks the largest single funding round ever for a fintech company based in Europe, and is also the largest funding round to date for Bitpanda. The funding round marks a monumental milestone for the company and is a testament to the success that Bitpanda has seen in the past few years.
Bitpanda Raises $170 Million in Funding Round led by Valar Ventures
Bitpanda, founded in 2014, is a leading European fintech startup that offers its users a secure and easy access to the digital asset space. Through its broker-dealer division, Bitpanda acts as a bridge between the traditional finance and cryptocurrency sectors. It is well known for offering retail investors quick and easy access to various types of digital assets including Bitcoin (BTC), Ethereum (ETH), Ripple (XRP), Litecoin (LTC) and many more.
Recently, Bitpanda has announced that Valar Ventures led its Series C funding round with other participants including Greycroft, Speedinvest and Point Nine Capital. The latest raise brings the total funding raised by the company since it was founded to over EUR 107 million (USD 125 million).
This investment will help Bitpanda expand its product offerings to include custodial services, lending services, and payment solutions, as well as widen its geographic reach across Europe. It also enables customers worldwide to benefit from their trusted and secure digital trading platform by providing accurate market data insights and best-in-class security measures.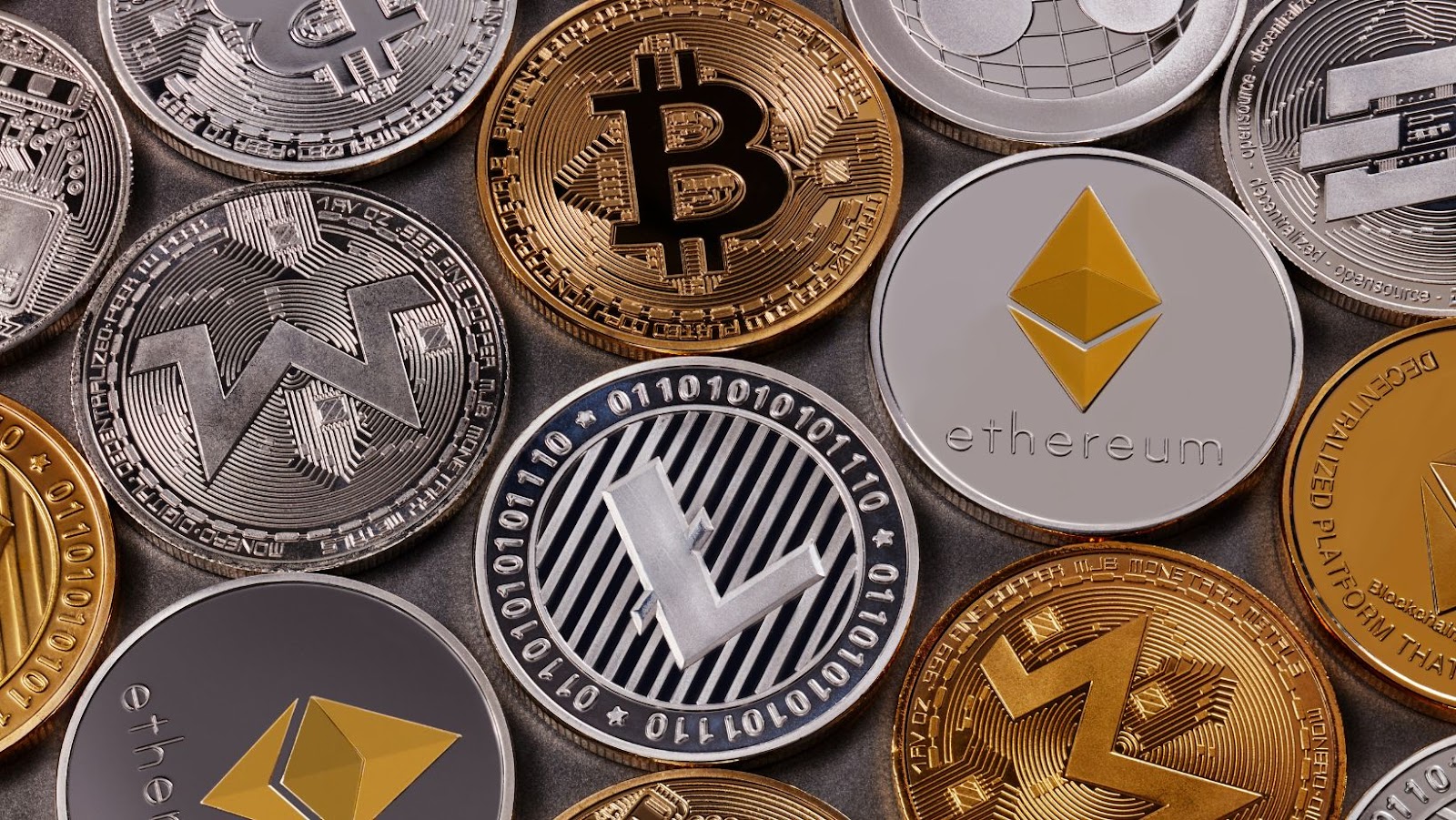 Overview of Valar Ventures
Valar Ventures is a venture capital firm based in New York City. Founded by Peter Thiel, Andrew McCormack and James Fitzgerald, the firm focuses on early-stage investments in enterprise software, fintech and cryptocurrency startups.
Valar invests at seed through late-stage growth capital rounds across the technology ecosystem. As of 2021, Valar Ventures has invested nearly $750 million into more than 70 companies worldwide. The firm's portfolio companies include Coinbase, Ripple Labs and OpenBazaar. In addition to its investments, Valar Ventures works closely with several well-known global venture capital firms such as Andreessen Horowitz and True Ventures.
Most recently, Valar Ventures led Bitpanda's Series C funding round, bringing total investment to over $170 million since its initial seed funding round in 2014. This marks the first crypto exchange to have received this level of venture capital investment and highlights the mainstream acceptance of digital currency projects especially those that offer complete banking solutions such as Bitpanda's offering which covers wallet management services and trading of popular cryptocurrencies like Bitcoin and Ethereum.
Details of the Funding Round
Bitpanda, a European fintech platform recently closed its Series C funding round with $170 million. The round was led by Valar Ventures, with participation from other investors such as Investitionsbank Berlin, Goldman Sachs, and Speedinvest.
This new round of funding will help Bitpanda scale its platform for the European market. First, let's look at some of the details of this funding round.
Amount of Funding Raised
Valar Ventures has led the latest Series C funding round for Bitpanda, the digital asset trading platform. This round included backing from Quantum Group and L'Oréal's venture arm "Bold", raising the total funds raised to $170 million. The funds will be used by Bitpanda to further develop the technology and infrastructure needed to support its global offering of digital asset services.
The capital will also allow Bitpanda to expand into new territories and markets and invest in providing advanced consumer and educational financial tools. This latest milestone marks another step forward for Bitpanda's mission to make investing in digital assets easy and accessible for everyone. It also marks a key milestone for Valar Ventures in their founding of companies in this space, having previously provided funding for Coinbase, N26 and Revolut during their early stages.
CEO Eric Demuth states: "I am proud of all that we have achieved from our initial seed investment through today's Series C funding round – with investments now totaling over $170 million this puts us at the same level as other major players in our space before growth stage rounds took them into the billions."
This additional capital injection gives Bitpanda unparalleled resources, skillsets and access to investors with great track records regarding early-stage technology investments.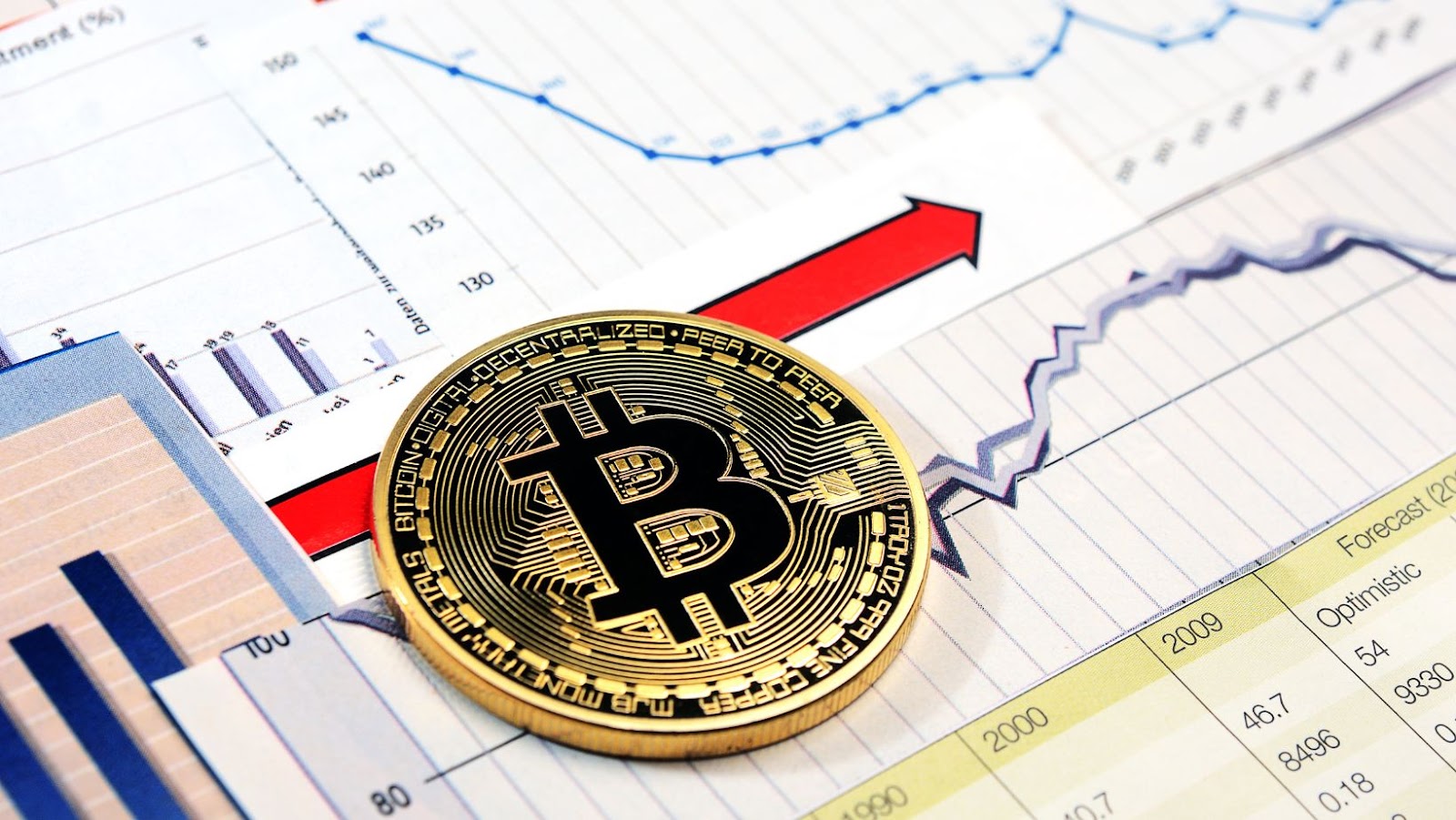 Other Investors Involved
In addition to Valar Ventures, the Series C funding round was backed by several investors with global reach, including Five Arrows Principal Investments, BP's venture capital arm bp Ventures, Korea Investment Partners (KIP), Speedinvest and earlier investors such as Speedinvest, Peter Thiel's Valar Ventures and Coinbase Ventures. Peter Thiel co-founded PayPal in 1998 and was an early investor in several tech startups. This is his third investment with Bitpanda.
Five Arrows Principal Investments is the merchant banking arm of the Rothschild & Co group. BP Ventures is the venture capital arm of BP plc and provides strategic investments across energy related opportunities. KIP is a global venture capital firm focused on technology investments in Asia Pacific Rim countries including Australia, New Zealand and Japan.
Speedinvest is one of Europe's largest early-stage Venture Capital firms based in Austria and has invested in more than 90 companies since 2012 to grow industry leaders globally. Earlier investors contributing to Bitpanda's Series C funding round include Coinbase Ventures which has built a portfolio that includes some of the most innovative blockchain companies worldwide including Abra, Compound Finance and more.
Use of Funds
With the new capital raised from the Series C funding round, Bitpanda is looking to further invest in its ambitious international growth plans, by strengthening its team and expanding its product range. The funds will also be used to scale-up customer service operations, support merchant partners and accelerate the company's technology roadmap developments. With these resources in place, Bitpanda can continue delivering a professional, secure and reliable hands-on service to all its customers.
Bitpanda has made considerable investments into all aspects of their business operations, including rolling out their slick mobile app with commission-free trading, launching their prepaid Mastercard product, and significantly improving their customer onboarding process. Bitpanda has also created a robust regulatory infrastructure that adheres to stringent global financial compliance guidlines. Additionally, within the last year Bitpanda has succeeded with higher levels of institutional fund inflow, allowing more fin'nai'cali intergrated partnerships with an array of corporate clients operate with more liquidity than ever before.
The Series C money is planned for investment into Bitpanda's product portfolio innovation and development as well as helping them expand even further across Europe and beyond. As companies like Amazon have extended into global markets, so will Bitpanda provide access to a much wider selection of Crypto services on a greater scale. Investing in global expansion while focusing on developing top security features is at the core of increasing liquiditiy for traders everywhere – regardless of geographical boundaries or local regulations – bringing cryptocurrency services closer to a larger public market worldwide and making cryptocurrency accessible for everyone!
Impact of the Funding Round
The news of Bitpanda's Series C funding round led by Valar Ventures was a major announcement in the tech world. This funding round raised $170 Million, a significant amount for the company.
This funding round will have a major impact on the future of Bitpanda, and this article looks at the potential implications of this funding round.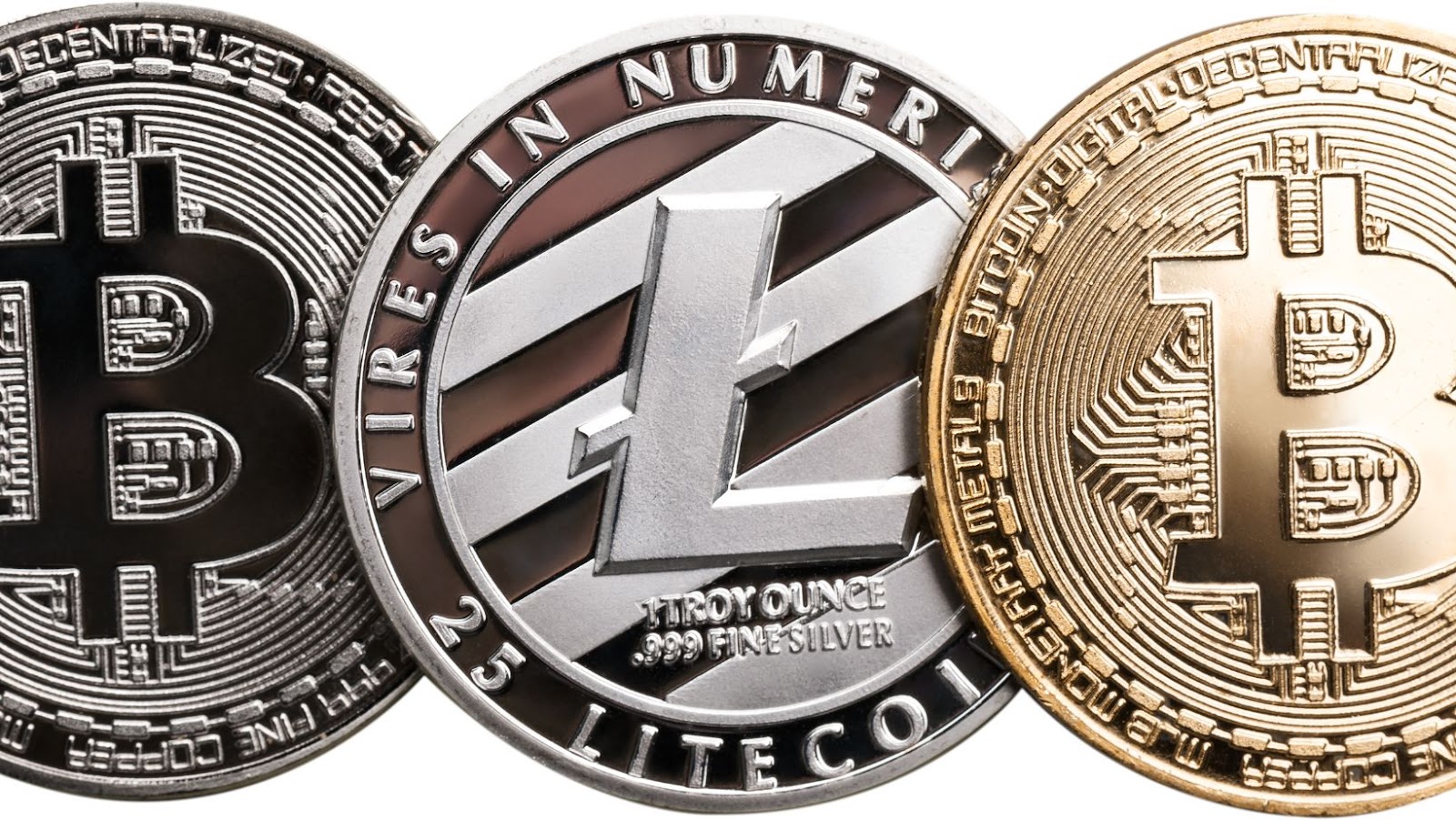 Expansion of Bitpanda's Business
Valar Ventures' Series C funding round will facilitate further expansion of Bitpanda's business, particularly in crypto-friendly uses. With $170 million raised in the Series C, Bitpanda announced plans to introduce new products and expand into additional geographical markets. This expansion could further boost its suite of cryptocurrency products and services, including a DeFi platform and support for multiple European countries.
The newest round of capital also emphasizes scaling up the company's mobile app offering with new features for more intuitive trading and investment experiences. Additional resources are being allocated to driving growth across the European region by developing international marketing initiatives, expanding customer support capabilities and devising an expansion strategy for new talent acquisition worldwide.
Finally, Valar Ventures' investment is also expected to further drive the development of Bitpanda's other blockchain services such as ERC-20 tokenization platform Payr Network or its 'Portfolio Tracker' product — a feature that allows users to track portfolio performance via different exchanges easily.
Increased Competition in Crypto Exchange Market
The recent Series C funding round led by Valar Ventures for Bitpanda, a leading digital asset platform, is expected to significantly impact the crypto exchange market. The additional investment will help Bitpanda to strengthen their position in the market and gain competitive advantage over its peers.
This new funding round places pressure on existing players in the market, such as Coinbase and Binance, who will likely use additional resources to ramp-up development of new features and products. Furthermore, larger competitors in the traditional finance market will likely increase their investment in this space to remain competitive.
Without question, increased competition from both new entrants and established players will lead to further advancements in the crypto exchange space. We expect these advancements to manifest in improved security measures for funds held at these exchanges and streamlined user interfaces for better trading experiences. Moreover, moving forward we may even see traditional financial tools such as options contracts being made available at some of these exchanges.
Conclusion
In conclusion, Bitpanda has raised $170 million in funding in its series C round led by Valar Ventures. This funding round has allowed Bitpanda to expand its operations, build a larger development team, and enhance its customer experience. Valar Ventures has invested in Bitpanda to give the company the funding it needs to reach its full potential.
This investment is a milestone for Bitpanda and sets it on the path to becoming a leader in cryptocurrency trading.
Summary of the Funding Round
Valar Ventures recently led the Series C funding round for Bitpanda, a European fintech company focused on digital asset management and trading. With this new capital, Bitpanda plans to expand its offering to include new markets and products. The investment will also be used to further automate processes and move towards completely digitised currency markets, reinforcing the company's mission of bringing digital currencies into the mainstream in Europe.
Valar Ventures joined social impact-focused investors Future Positive Capital and Speedinvest in participating in the Series C funding round. Along with existing investors Armstrong and Greyhound Capital, these new investors bring Bitpanda's total funding raised to €170 million. This marks one of the largest ever investments for a European blockchain-focused fintech startup.
Valar Ventures' financing allows Bitpanda to focus on delivering secure, top-tier services designed for both amateur and veteran traders of digital currencies worldwide. With these funds, Bitpanda expects to improve customer experience across all services offered and lay a foundation for further international expansion and institution enablement that allows companies to trade funds easily across borders and significantly reduces cross border payments costs.
Future Prospects for Bitpanda
Bitpanda has just closed its Series C funding round, with Valar Ventures leading. This new investment brings the total funding of Bitpanda to US$170 million and is a vote of confidence in its prospects.
The funds will be used to help Bitpanda grow its efforts to become a leading cryptocurrency platform in Europe, building on its existing base of over four million customers. This includes expanding services beyond trading and investing, such as providing custody solutions for institutional investors and launching the Bitpanda To Go program. The company also intends to focus on diversifying into other asset classes such as commodities and derivatives and launching new products for retail customers.
Furthermore, Bitpanda plans to open new European offices and grow its customer base by providing top-notch customer support in multiple languages. With this support and infrastructure, the team at Bitpanda believes it can scale up quickly to meet customer demand while ensuring that they remain regulated and committed to best practices.
Overall, it looks like an exciting future ahead for Bitpanda with this new funding round helping them on their way towards becoming a major player in the European cryptocurrency market.
tags = Bitpanda, Raises $170 Million, Valar Ventures, Cryptocurrency broker, Austria's first "unicorn" Austrian cryptocurrency, James Fitzgerald, viennabased bitpanda 170m series austrialundentechcrunch